Historic Ice Harvesting in Woods Hole
Delivering the Ice
Ice Wagons
Each spring as the weather turned warmer the delivery of ice began. The iceman, along with his horse and wagon, became part of the summer street scene of every town.
The wagons were often very colorful, with bold, decorative lettering that promoted the company. Some companies even decorated the horses. Sometimes the horse pulling the ice wagon knew the route so well that it pulled the wagon ahead to the next customer's home while the ice man was delivering the ice.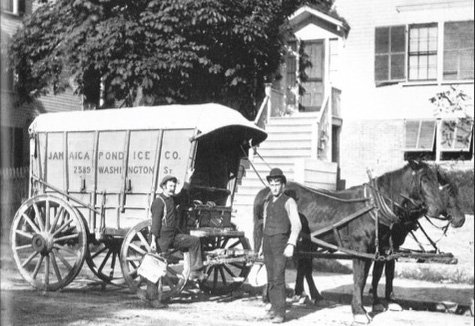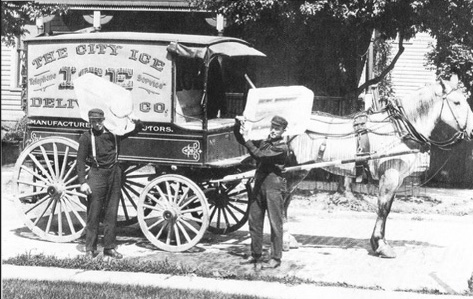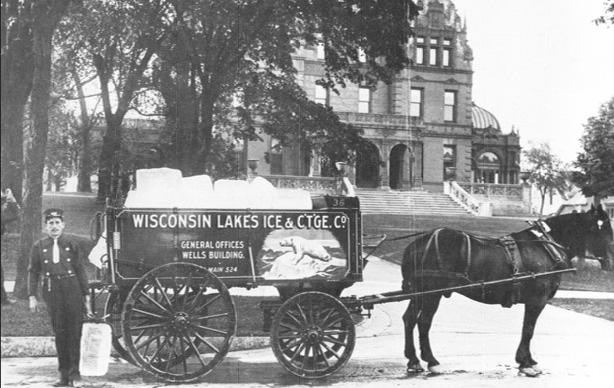 Children liked to get chips of ice from the ice wagon.
Ice Signs
As the ice delivery man arrived at houses on his route he needed to know how much ice each customer wanted that day. All he had to do was look at the window where the customer had placed their ice card. The amount of ice wanted was the number at the top of the card.
The ice man then pulled the needed size out of his wagon, carried it into the house and placed it inside the ice box.
Each ice delivery company had its own colorful ice card, which also served as advertising for the company. Below are some examples of ice cards from around the country.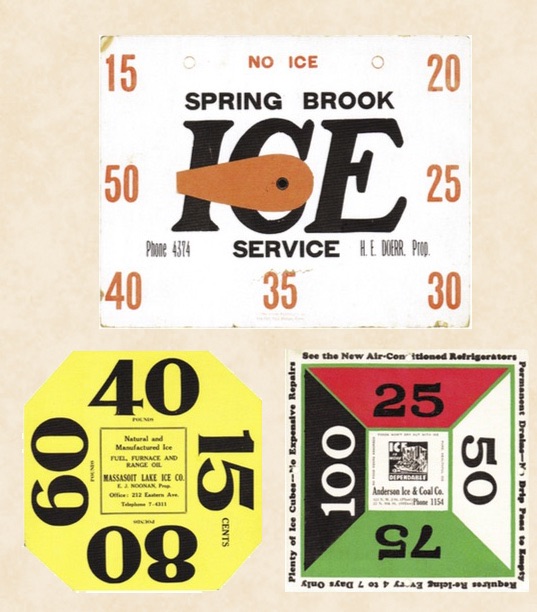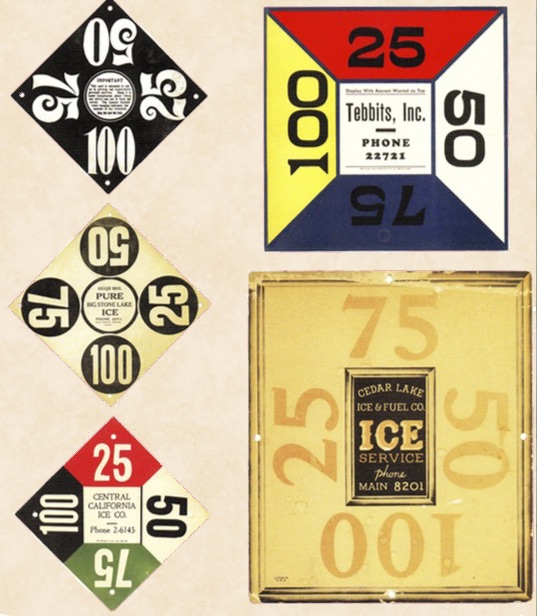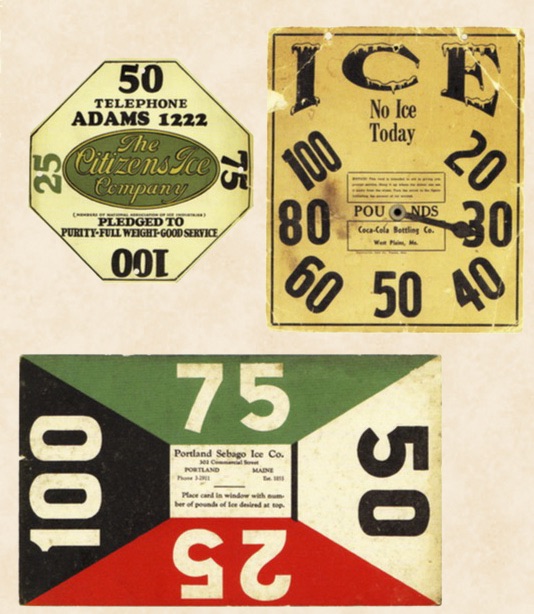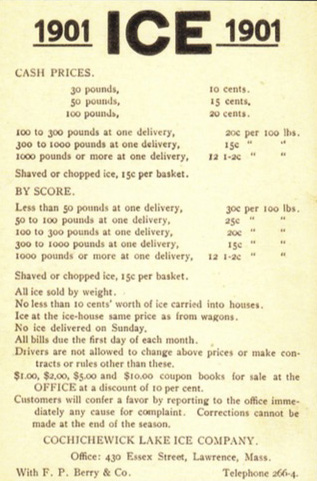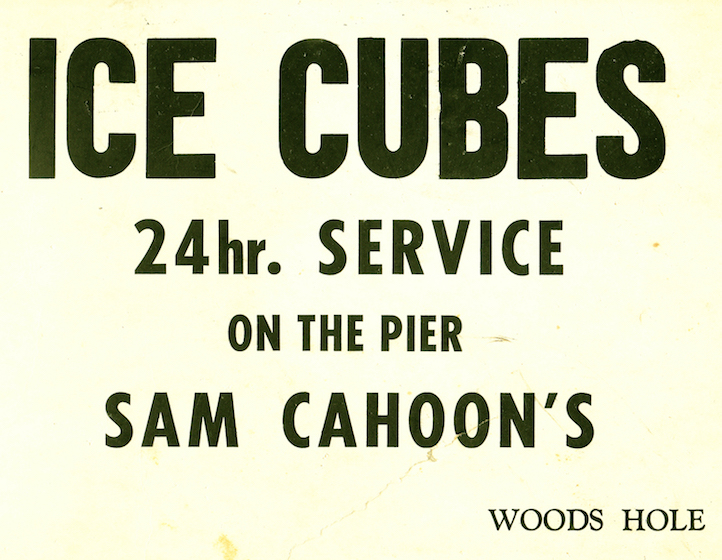 A Delivery Man's Tools
Tongs were used to lift and carry ice by the men that delivered ice to homes and businesses. When the ice truck arrived at a house the delivery man would pull a block of ice out of his truck using his ice tongs. He would then lift the ice block on to his shoulder, which was protected from the cold and dampness with a thick sheepskin pad. If the ice block did not easily fit into the ice box the ice man would use an ice pick the trim the ice.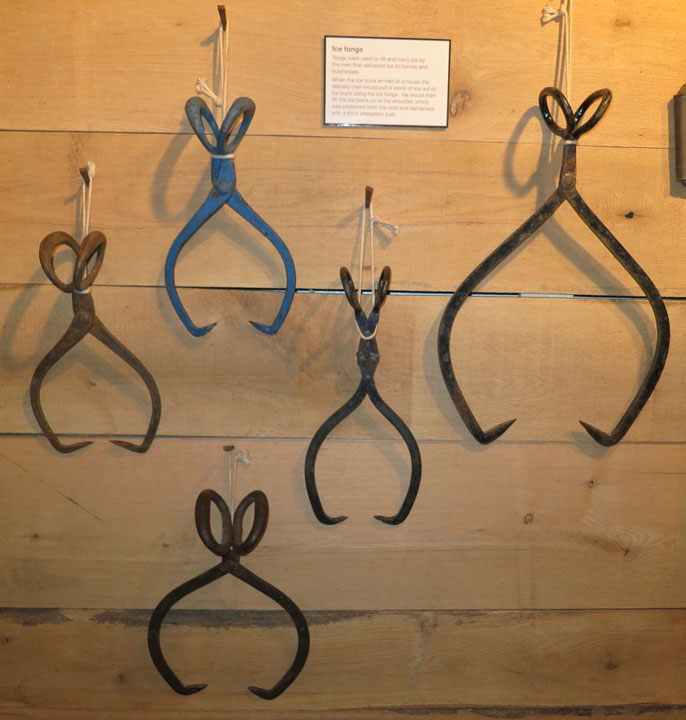 Ice delivery men carried a small scale in their pocket to assure customers that they were receiving the promised amount of ice. Scales for measuring large blocks of ice were attached to the ice wagon.